Program Opportunities
---
Congrats to our GELC Graduates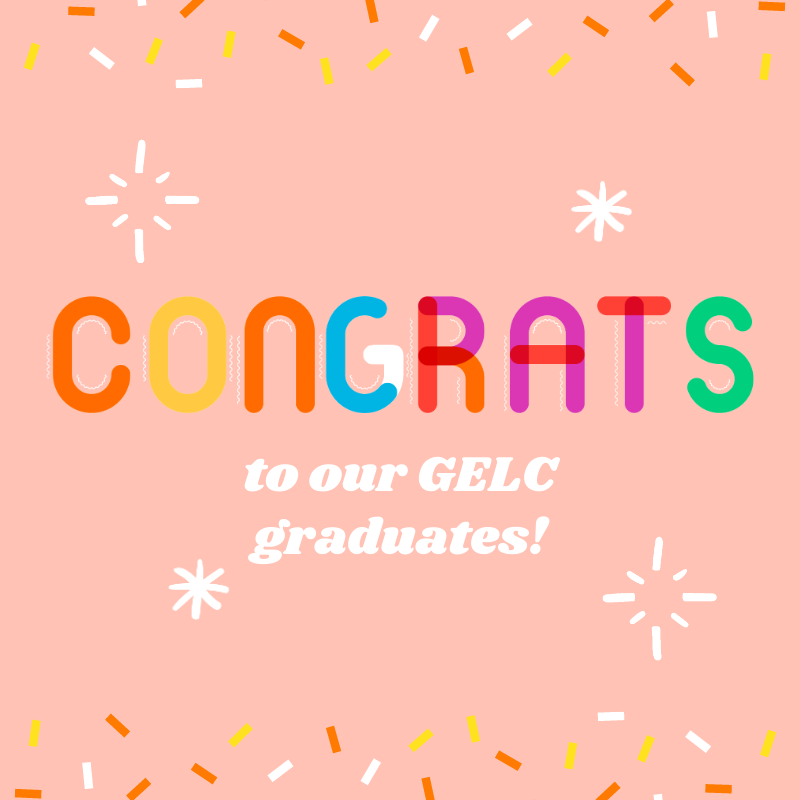 Congrats to our GELC graduates for 2020!
The Global Education & Leadership Certificate (GELC) is designed to give students returning from international studies the opportunity to further those experiences in a meaningful way. Participants will complete requirements that contribute to leadership development and help them integrate global experiences into their academic, personal, and professional lives.
Our GELC graduates this year are:
Evan Barnard
Gloria Enya
Julia Grady
Gabrielle Herman
Sierra Hoadley
Gabriela Ilarionova
Ashley Kehoe
Andrea Rathje
Carlie Sheppard
Harina Somasundaram
---
FEA Scholarship Recipients
The Fund for Education Abroad (FEA) invests in promising students with financial need who wish to study abroad. This year, they have increased access to international education by granting 124 new scholarships to US students consistently underrepresented in study abroad. The Office of Global Engagement is pleased to announce that FEA awarded 2 of these scholarships to UGA students: Melissa Flores ('22) and Daisha Phelps ('21). Congratulations on this amazing achievement!
To learn more about the FEA scholarship, click here.
---
Xchanged Life Leadership Applications Open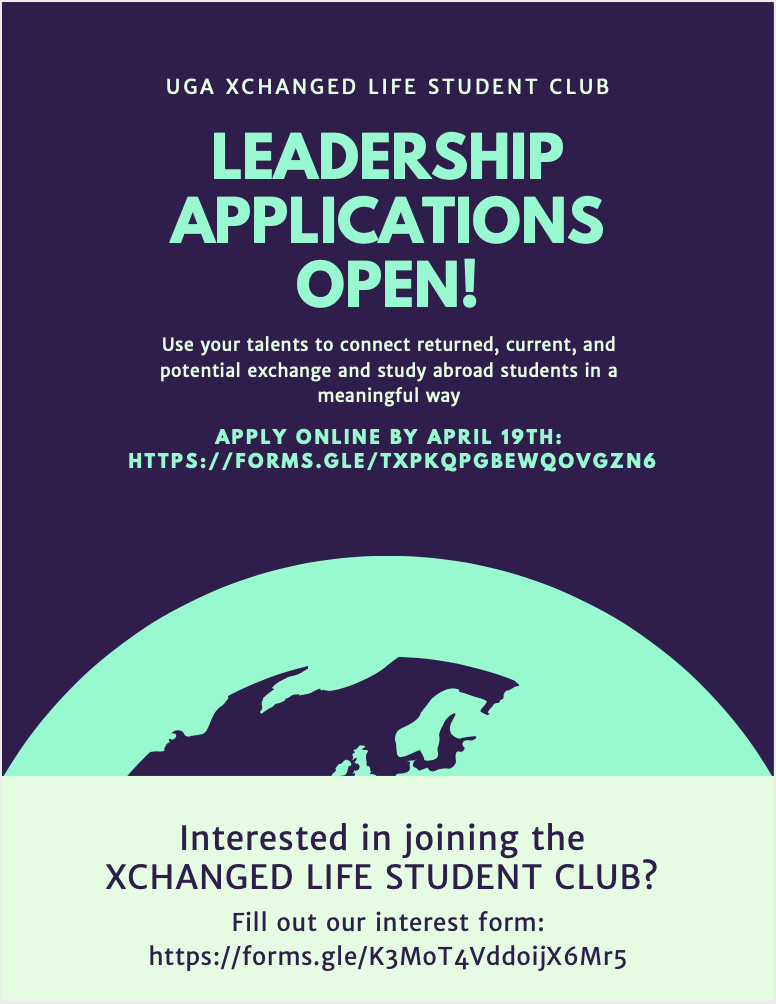 Xchanged Life Student Club leadership applications are open! Use your talents to connect returned, current, and potential exchange and study abroad students in a meaningful way. Apply online by April 19, 2020.
Interested in joining the Xchanged Life Student Club? Fill out the interest form.
---
International Centers Remote Advising Available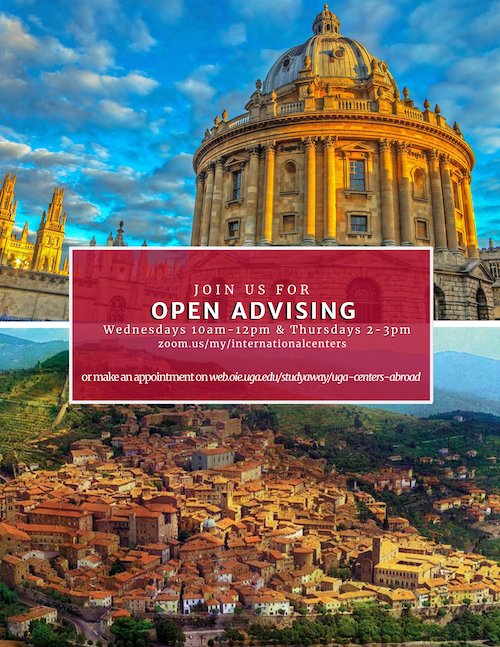 Open advising is available on Wednesdays from 10:00 am to 12:00 pm & Thursdays from 2:00 to 3:00 pm via Zoom, or you can schedule an appointment.
---
UGA Cortona Summer 2020 Deadline Extended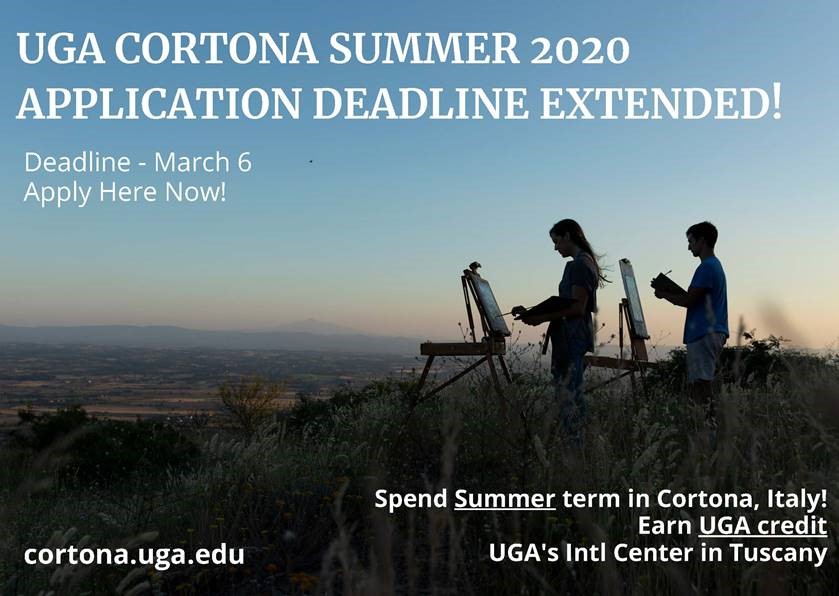 Deadline: March 6, 2020
Program dates: June 9 – August 6, 2020
Program cost estimate: $6,895 (including the $300 program deposit)
---
Discover Abroad Summer 2020 Programs
Discover Abroad: Summer England and Scotland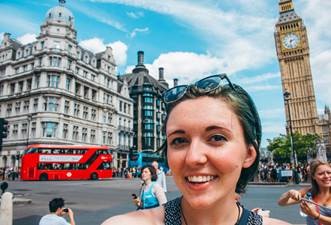 Cost: $2,995
Program Deadline: April 15, 2020 (rolling deadline)
Program Dates: July 3 – July 26
Discover Abroad and your classroom could be the awe-inspiring Stonehenge, historic castles, and other incredible locations throughout England and Scotland. The best part? Rarely will your classroom have four walls. Another great perk? Rather than staying in one location, Discover Abroad offers an emphasis on traveling and unique outdoor and field-based activities. Earn UGA course credit while exploring an unforgettable landscape. Learn about historic London and the issues of sustainability and the human-environment relationship across time. The program is open to all majors and even non-UGA students, too! This program now offers a business credit of INTB 5100 which means you'll learn all of the above through a unique business perspective as well.
Discover Abroad: Summer Australia: Global Health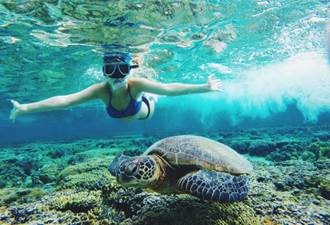 Cost: $2,995
Program Deadline: April 15, 2020 (rolling deadline)
Program Dates: June 11 – July 4
This program starts in Sydney, considered one of the world's best cities to live and play, taking classes and local field trips with UGA faculty and Australian experts, and visiting iconic places such as the Opera House and Harbor Bridge. After Sydney, the next stop is Far Northeast Queensland and the Great Barrier Reef, where students learn about Western approaches to health from cultural, economic, and environmental perspectives. The last stop is the rainforest and then the Outback to investigate Aboriginal perspectives to sustaining healthy communities and environments.
Discover Abroad: Summer in Great Smoky Mountains National Park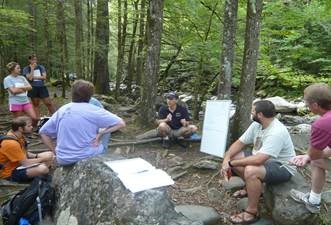 Cost: $595
Program Deadline: July 1, 2020 (rolling admission)
Program Dates: August 12 – 18
Want to travel a bit closer to home? Live and study for a week inside the Great Smoky Mountains National Park at the end of the Summer and just before the Fall Semester begins (register as a Fall semester course). This experiential field-based program is appropriate for students of all disciplines and for anyone with an interest in the natural and cultural history of the Southern Appalachia. If you enjoy hiking, studying the unique wildlife, and exploring the natural wonders the Smoky Mountains has to offer, you will LOVE this program!
Financial Aid
One of the largest hurdles for traveling even as part of school is finances. Don't let that hurdle stop you from having a life-changing experience. There are plenty of resources available through the University of Georgia and from outside entities to help you make a trip possible.
Begin by visiting the Discover Abroad Financial Aid resources page. You should also make plans to attend an Education Abroad 101 meeting with the advisors at the Office of International Education and make an appointment with them to guide you in the right direction.
Remember to check your college's website for scholarships that they may offer and the Office of Experiential Learning at UGA for other resources.
Questions
Do you have questions about particular programs, or would you like to speak with Discover Abroad in person? They are always available in our office in Suite 102, Building 4 of the Warnell School of Forestry and Natural Resources, located at 180 East Green St., Athens, GA 30605. Or feel free to call them at 706-542-9713 during regular business hours.
---
UGA School of Social Work Summer 2020 Program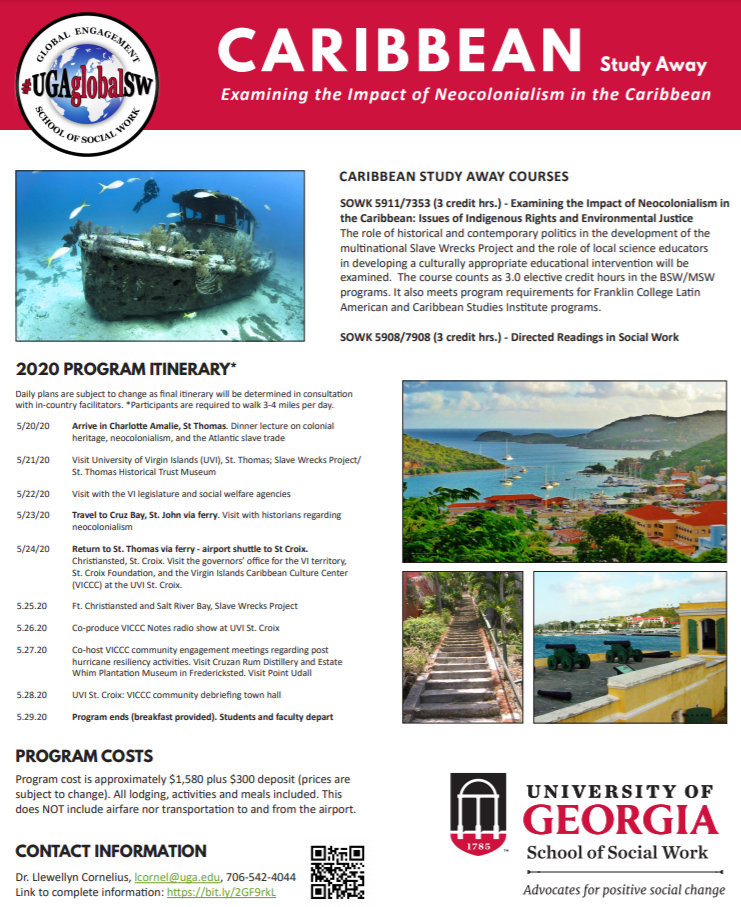 Deadline: rolling admissions
Program cost: $1,580 + $300 deposit

In this program, students will examine the role of historical and contemporary politics in the development of the multinational Slave Wrecks Project and the role of local science educators in developing a culturally appropriate educational intervention. The course counts as 6.0 elective credit hours in the BSW/MSW programs. It also meets program requirements for Franklin College Latin American and Caribbean Studies Institute programs.